Russell Ranch Publications Database
Publications about Russell Ranch research are available on a variety of topics. All of our publications are stored in the Agricultural Sustainability Institute's Publications Database.
Once in the database, select the program " Russell Ranch" 
Publications can be sorted by the categories listed on the left side of the page, or can be searched using the search bar at the top of the page.
Russell Ranch Annual Research Reports 
2018 Research Progress Report. Pdf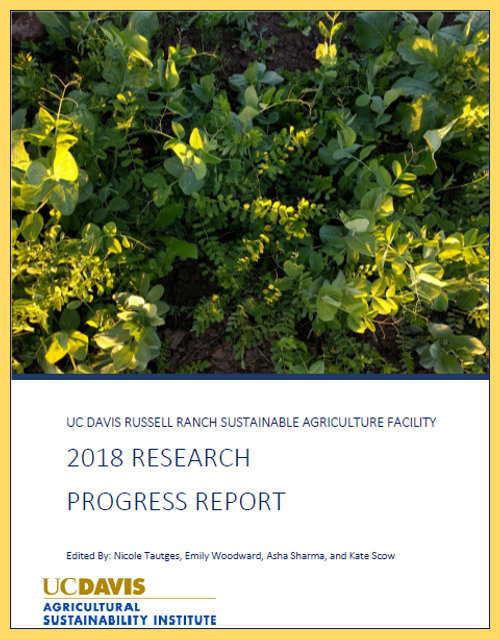 If you are unable to find what you are looking for, please contact Nicole E. Tautges.