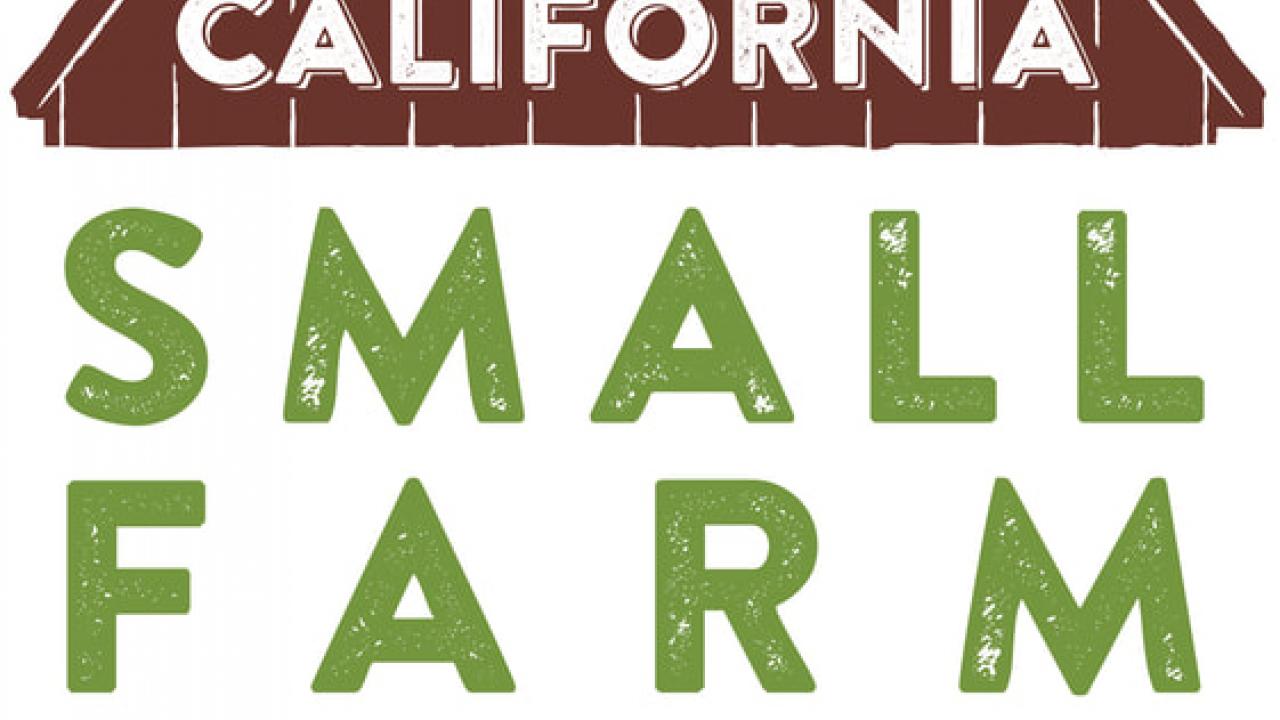 Location
UC DAVIS STUDENT FARM & BOWLEY CENTER 1050 Ext Center Dr.  UC Davis, CA
FRIDAY FEBRUARY 22: PRE-CONFERENCES & FIELD DAYS
(RSVP & tickets available w/ conference admission, below)

California Farmers Market Manager Training

Half-day training for Farmers' Market Managers, covering the role of a Certified Farmers' Market Manager, regulatory compliance, organic certification, volunteer recruitment, vendor management, marketing and more.  DETAILS HERE >

Farmer-to-Farmer Field Days

Join fellow farmers as well as farm interns, students and ag employees for these free educational field days on local farms to dig into practical techniques, share best practices, and glean on-farm, real-world know-how from experts. DETAILS HERE>

FIELD DAY #1
9 - Noon
​Sacramento, CA
TOPIC: Greenhouse Efficiencies

FIELD DAY #2
1 - 5pm
​Winters, CA
TOPIC: ​Diversified Crop Systems

Produce Safety Training for Farmers

This full-day workshop covers produce safety for fruit and vegetable growers, including the Food Safety Modernization Act (FSMA), Good Agricultural Practices (GAPs), and co-management of natural resources and food safety. DETAILS HERE> 

​MAIN CONFERENCE DAY:
SATURDAY, FEB 23

GET YOUR TICKETS TODAY!

 
BROUGHT TO YOU BY
THANK YOU TO OUR CONFERENCE PLANNING COMMITTEE
Allen Moy, Pacific Coast Farmers' Market Association
Rex Dufour, NCAT
Stefan Robinson, Pacific Coast Farmers' Market Association
Megan Contreras, CAFF & Farmers Guild
Sara Bernal, Center for Land-Based Learning
Dawnie Andrak, Board: CAFF & Farmers Guild
Jennifer Sowerwine, UC Cooperative Extension/UCB

​Aparna Gazula, UC Cooperative Extension
Ivy North, North Coast Growers' Association Farmers' Markets
Carle Brinkman, Ecology Center
John Bailey, Top 10 Produce & Board: CAFF & Farmers Guild
Carissa Gutierrez, Agricultural Sustainability Institute
Katharina Ullmann, Agricultural Sustainability Institute, Student Farm
Gail Feenstra, Sustainable Agriculture Research & Education Program
Evan Wiig, CAFF & Farmers Guild
Event Category