Our 23 acre farm is a community where students work to create, maintain and explore sustainable food systems. At the farm, students grow in many ways, learning from seasoned field-based educators, from their peers and from themselves. They come to understand sustainability through the soils, crops, climate and community in which they work. In the process, they gain the systems-based thinking and doing skills needed to make a positive difference in today's world.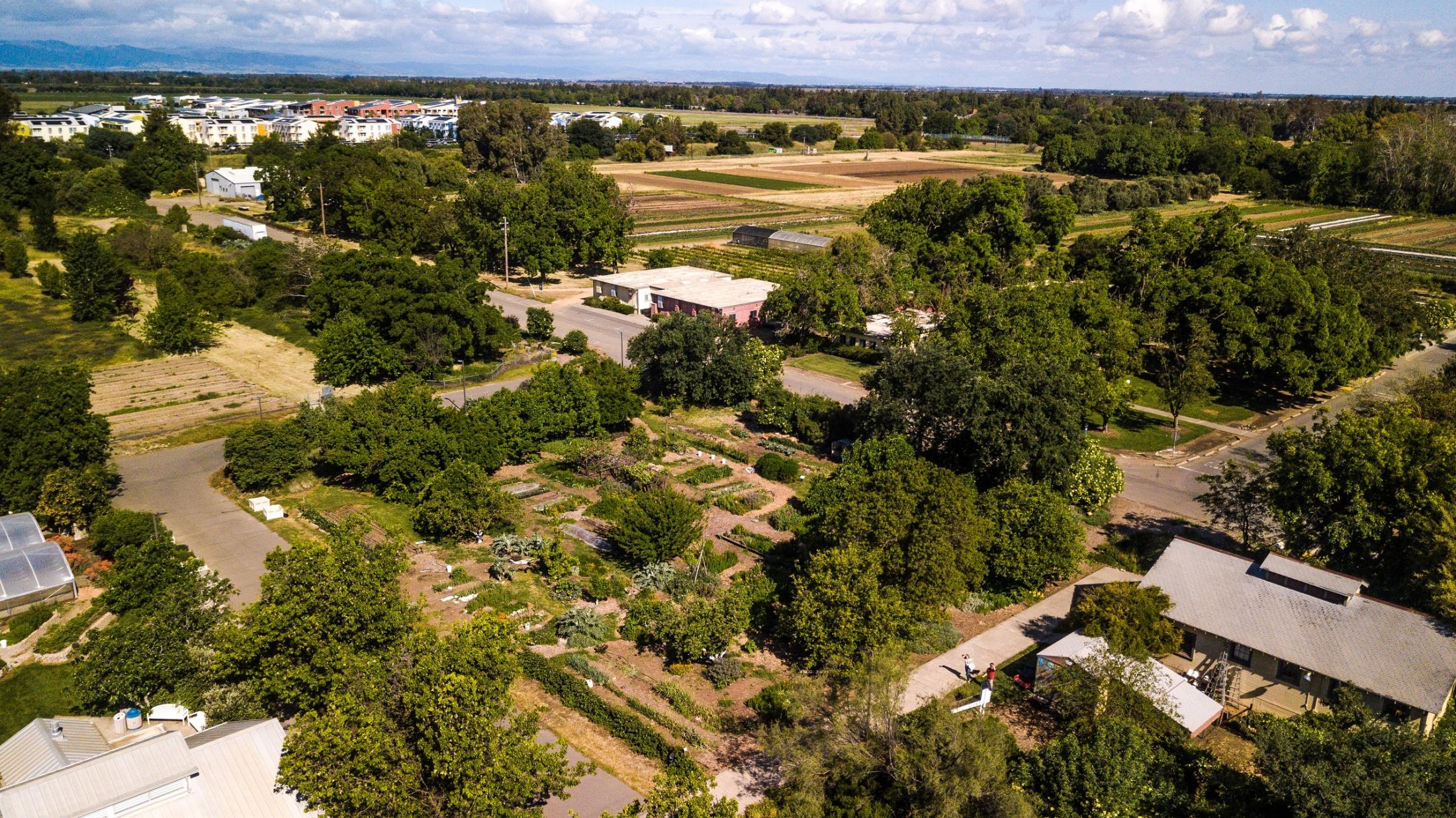 A seven acre plot where students learn about small scale, organic vegetable production and manage the planting, maintenance, harvest, and sales of our fresh produce. To learn more click here.
A half-acre garden of flowers, vegetables, culinary and medicinal herbs, fruit trees, vines, and insectary plants used for teaching ecological horticulture, seed saving, and related topics. To learn more click here.
The Community Table Project (CTP) is an evolving effort looking at ways the Student Farm (SF) can address campus food insecurity, and start dialogue around the intersections of people, place, and food. To learn more click here.
The Farm's 1/3 acre vineyard of table grape varieties allows students to gain experience in vineyard management including pruning, training, pest management, and irrigation. To learn more click here.
The student farm makes compost using a variety of systems, all of which provide essential nutrients to the farm and help students learn about compost management. To learn more click here.
Farm equipment maintenance is an essential piece of successful farming operation. Working with our shop manager, interns gain experience in maintaining and operating farm equipment, irrigation systems, and special projects that develop at the farm. To learn more click here.
Provides hundred of children with hands-on experiences at the Student Farm. UC Davis students receive training in winter quarter and lead the tours in spring. To learn more or arrange a field trip click here.
Provides resources and training for school gardeners. Working towards increasing support for instructional garden across California. To learn more click here.
Our team is committed to sustainable and just agriculture and food systems. In addition to non-student staff members we employ 15-20 students each quarter as Lead Student Farmers and Gardeners. In addition, we host roughly 40 interns each quarter. Interns receive academic credit for the experiential learning opportunities they gain at the Student Farm. This team of dedicated learners stewards the UC Davis Student Farm. To learn more click here.