Location
DeCarli Room, Memorial Union, UC Davis
As part of the UC Davis Book Project events, we're teaming up with students on campus to learn about student-led initiatives to improve food security on campus, and discuss the challenges ahead.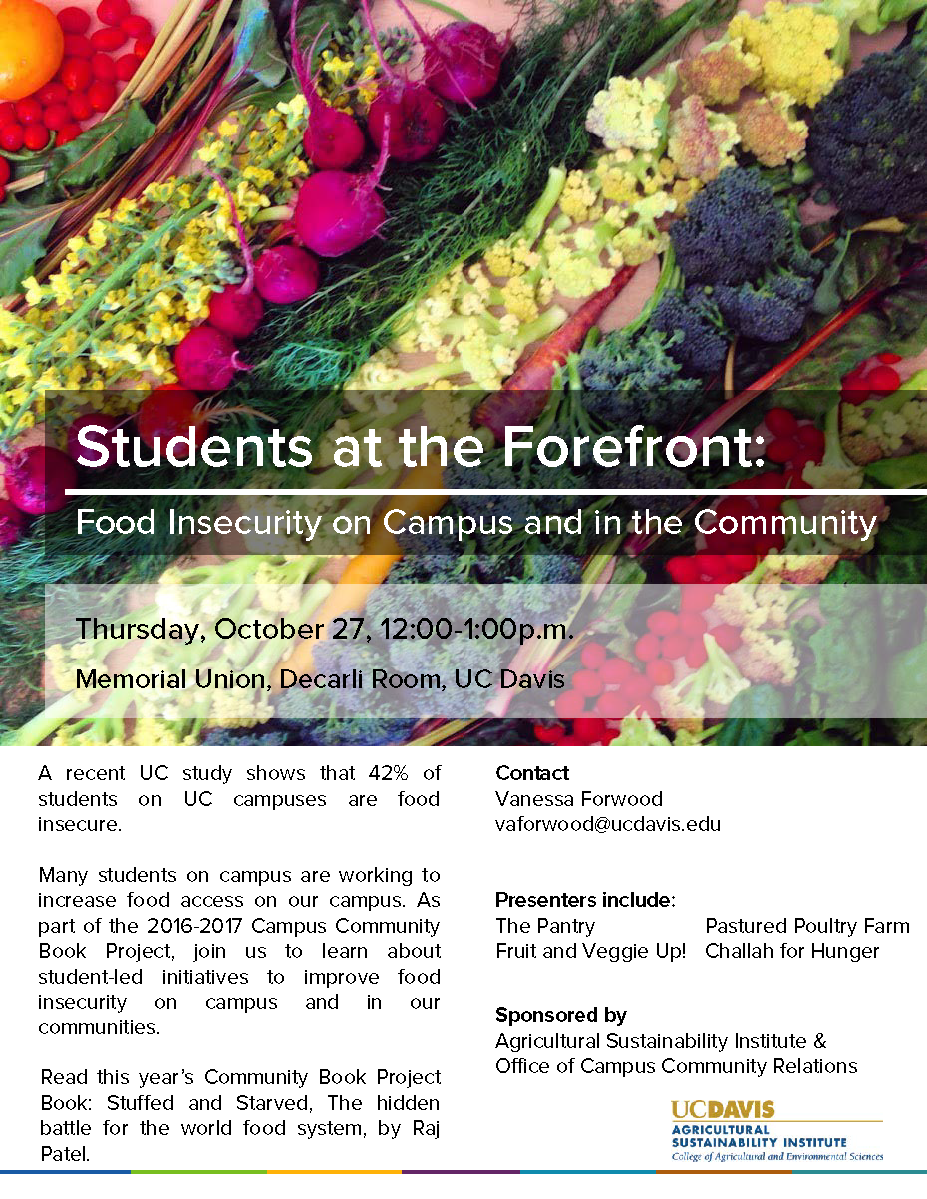 The 2016-2017 Campus Community Book Project, featuring Raj Patel's Stuffed and Starved: The Hidden Battle for the World Food System, invites you to learn about how undergraduates are addressing food insecurity on campus and in our communities. This event is free and open to all.
Learn about other events associated with the Campus Community Book Project.