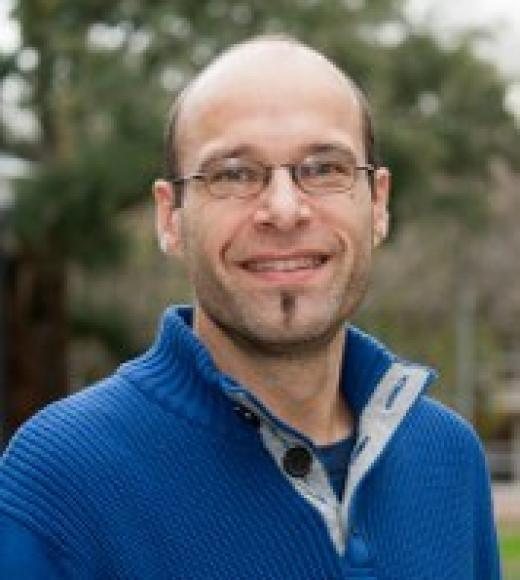 Position Title

UCCE Nutrient Management Specialist
Land, Air & Water Resources
Bio
Daniel Geisseler, an assistant Cooperative Extension specialist in the Department of Land, Air and Water Resources, specializes in nutrient management. Geisseler completed his Ph.D. in soil science at the University of California, Davis. He worked as a postdoctoral scientist at the University of Kassel in Germany and at UC Davis before joining our faculty in 2014.
Research interests:
Cropping systems, nutrient management, plant nutrition, soil nitrogen cycle, nitrogen use efficiency.
Brief overview:
My research focuses on nutrient turnover and plant nutrition in agricultural systems. I am interested in the effects that different management practices have on nutrient use in California crops and how nutrient use efficiency can be improved, particularly with nitrogen.
Applying the right amount of nitrogen to crops is challenging. Limited nitrogen availability can decrease crop yields, while excess nitrogen can leach into groundwater in the form of nitrate. I focus on nitrogen turnover in soil and ways to improve our ability to quantify the amount of nitrogen that becomes available over time from organic sources, such as soil organic matter, crop residues, and animal manure. The ultimate goal is to develop accurate, user-friendly tools for growers to support their nutrient management decisions.
An important part of my outreach activities is to create online nutrient management guidelines for various crops grown in California, ranging from alfalfa to walnuts. The guidelines are available at http://apps.cdfa.ca.gov/frep/docs/Guidelines.html.
I'm also interested in how soil microorganisms and plants use nitrogen. I study the competition between plants and soil microorganisms for different forms of nitrogen and the factors that affect the outcome of this competition.
Current projects:
Create online nutrient management guidelines for crops grown in California
Improve fertilizer use efficiency for crops
Site-specific assessment of nitrogen mineralization from soil organic material