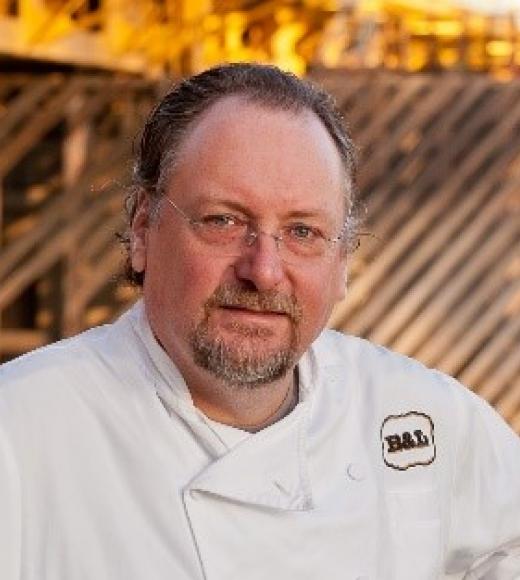 Bio
 Patrick Mulvaney, of Mulvaney's B&L Restaurant is a proud Sacramentan whose cooking career has spanned five time zones.  In 2001 he began Culinary Specialists, opening Mulvaney's B&L in 2006 and adding Next Door in 2008.
Moving to California in 1993 he knew that the Central Valley would be his home. As a leader in the Farm to Fork movement the B&L restaurant is widely admired for their local seasonal foods and elegant comforting hospitality.
A leading public policy advocate on the national stage, Patrick Mulvaney is one of the people working to make Sacramento the "Farm-to-Fork" capital of the country. Outside the restaurant Patrick serves as a member of the Foundation for California Community Colleges, the California stewardship council of American Farmland Trust and the external advisory board for the UC Davis Agricultural Sustainability Institute.  Mulvaney is also active with Edible Sac High and the Plates Cafe at St John's Program for Change, helping not only to feed Sacramento but satisfy it's appetite for change and a better tomorrow.
Through educational efforts, and working with public policy advocacy and collaboration with other leading culinary professionals, staying actively involved in local and national conversations with one goal: to passionately promote Sacramento's leadership in the farm-to table movement and other key areas, in order to empower people, and communities to take ownership of making smart, sustainable decisions surrounding food.
As part of this pursuit Patrick is actively involved with Chefs Action Network, American Farmland Trust, Food Policy Action, Roots of Change and the Agricultural Sustainability Institute of the University of California.