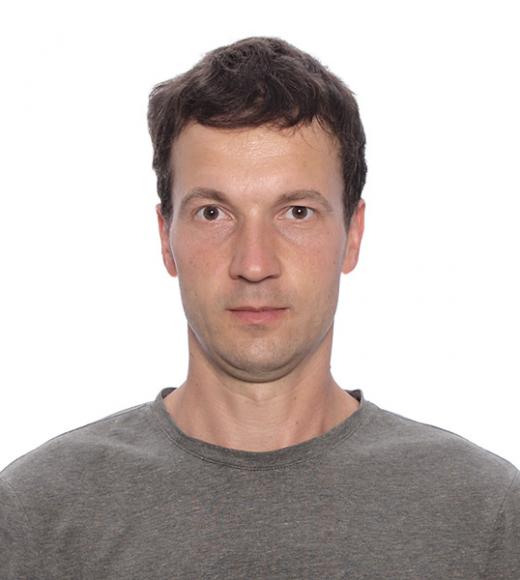 Position Title

Research Fellow, Fulbright Scholar
Bio
Pavlo Ardonov joins the ASI team as a Fulbright Scholar.
His research program involves developing an alternative and novel method of classifying agricultural crops into ecologically relevant functional groups based on the complex nature of their functional traits (according to their responses to, and effects on, abiotic and biotic conditions) utilizing methods of cluster analysis.
The main project output will be an algorithm to help farmers engineer crop polycultures  that will enable a full range of ecosystem services in situ, (including nutrient cycling, pest and disease control, and weed suppression) to improve the stability and resilience of agricultural systems, preserve biodiversity and aid carbon sequestration. This fellowship will facilitate Dr Ardanov in subsequently building a research team to create software and advisory services to support the delivery of ecological services for common crops for temperate agriculture.
The design of polyculture systems – meaning the simultaneous cultivation of several crops in the same space – requires not only improved conceptual knowledge but also a solid database of specific information on polyculture components. Through facilitation and resource partitioning, polycultures are capable of providing multiple biodiversity-based agroecosystem services (45% of ecosystem processes), mainly by decreasing nutrient and radiation losses due to increased plant diversity and soil cover, and by promoting soil fertility, carbon storage and biological regulation owing to minimizing mechanical and chemical disturbances of soil, and organizing the landscape matrix.
Sustainable management of agroecosystems should be performed from a functional plant trait perspective (to maximize niche complementarity and functional redundancy) rather than by only expanding plant species number. The proposed approach will increase the efficiency of arable land utilization, since more agroecosystem services will be provided by crop components in addition to non-crop plants which are currently utilized in agri-environment schemes. To further optimize the system, each component of mutualistic crop polyculture will be selected to provide multiple ecosystem services. The innovative role of agroecosystems in biodiversity maintenance and carbon sequestration will be the core of the proposed polyculture design approach.. Such an approach may transform the agriculture sector from one of the biggest greenhouse gases emitters (from 10 to 35% of total greenhouse gas emissions in Europe and about 9% in the USA [25, 26]) to efficient CO2 sinks capable of conserving conserve up to 0.5–1.5 Pg C annually [15], when preference is given to no-till, functionally assembled, perennial polycultures.
In order to optimize major agroecosystem service provision services by a minimum number of crop species it is necessary to define possible synergies between the services (e.g. symbiotic fixation of nitrogen may stimulate facilitation of acid-soluble P [16]). To do this divisive hierarchical cluster analysis will be performed with identified plant functional groups using crop traits retrieved from public databases. Trait clustering will also help to identify easy-to-measure traits correlated with the 'target' traits (e.g. for functions mediated by a plant-associated associated microbiome).
In addition, Pavlo Ardanov will conduct survey among growers, researchers and policy makers to identify the primary needs, constrains, utilized crop combination strategies, and cropping systems which will be the core of the polyculture design algorithm. He will organize exert team to compose policy recommendations on biodiversity-based agriculture. International blended conference "Polycultures and Permaculture" will be organized, and video lectures on designing crop polycultures will be recorded with researchers and experts.
Having obtained his PhD in Plant Physiology in 2013 from the university in Oulu, Finland, his research focused mainly on the role of endophytic microorganisms in plant growth promotion and disease resistance. Since then he has been working in the public sector as a co-founder and leader of environmental NGO "Permaculture in Ukraine", mainly focused on education.
His goal is to produce a polyculture design tool that will be relevant for growers, and to develop agroecology curriculum for Ukrainian universities.