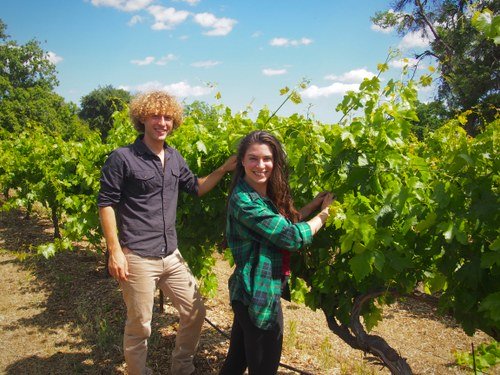 The principle responsibilities in maintaining the vineyard throughout winter include pruning and training of vines, spreading wood chips, and mowing between the vine rows. In the spring, activities such as leaf pulling, shoot thinning, cluster thinning, and berry thinning all aid in the health and success of the vineyard. Disease management, including the use of approved organic pesticides, is also a focus during the spring quarter.
The vineyard internship takes place during the winter and spring quarters. It is preferred that students who are interested in a vineyard internship have prior experience at the Student Farm, and commit to interning both quarters. This provides continuity as well as a richer overall learning experience. Students are also encouraged to return the following year to engage in a mentor relationship with new interns.
For more information about vineyard internship opportunities, contact the Field Operations Coordinator, Jim Muck at jimmuck@ucdavis.edu, or click here for internship opportunities.