Location
International House, 10 College Park, Davis, CA
Celebrating leadership in rangeland, watershed, and livestock sustainability

The Agricultural Sustainability Institute is pleased to announce this year's recipient of the Eric Bradford & Charlie Rominger Agricultural Sustainability Leadership Award
David Lewis
Director, UC Cooperative Extension, Marin and Napa Counties
Join us to celebrate his work and leadership in rangeland and watershed management

David will be joined by our keynote speaker
Anya Fernald, CEO of Belcampo Meat Company
Students:
This is a great opportunity for students to interact with agriculture professionals in California. Students are invited to a networking discussion with these leaders before the event to learn more about their work, and hear their thoughts on what leadership in sustainable agriculture requires.  Ask them your questions about sustainability, business, or their career paths, then hear them speak about their work and successes.  Students interested in agricultural sustainability, rangeland and livestock management, conservation, and habitat restoration will all be interested
Charlie Rominger
Eric Bradford
About the award
Established in 2008 through gifts from family and friends, the Eric Bradford and Charlie Rominger Agricultural Sustainability Leadership Award seeks to provide a lasting legacy of the unique contributions Eric Bradford and Charlie Rominger made in academia and agriculture and to the field of agricultural sustainability here at UC Davis. The intent of the award is to recognize and honor individuals exhibiting the leadership, work ethic and integrity epitomized by Eric and Charlie. Awardees demonstrate leadership with a passion for service as they aim to improve the world through their contributions to agriculture.
 Learn more about Eric and Charlie, and what this award seeks to recognize here.
About David Lewis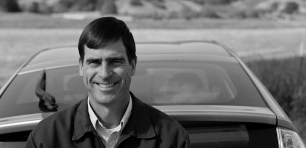 David Lewis is Director of the University of California Cooperative Extension offices in Marin and Napa Counties.  He is also the Watershed Management Advisor in the North Bay. He is a Carleton College graduate and holds a Master's of Science degree in International Agricultural Development from UC Davis.   His training and background are in geology, soils, and watershed hydrology.   
He is a returned Peace Corps Volunteer, having contributed to the African Food Systems Initiative in Niger, West Africa from 1990 to 1992.  He subsequently developed programs and trained volunteers in Zimbabwe and Albania. 
In his role as UCCE County Director, he oversees all research and extension programs in Marin and Napa Counties, bringing research, science-based information to bear on local community needs and issues.  As Watershed Management Advisor, he develops and implements projects that integrate resource conservation with agricultural land use management. He is committed to developing and disseminating the tools and practices that support beneficial contributions of working landscapes to local economies and the environment.
About Anya Fernald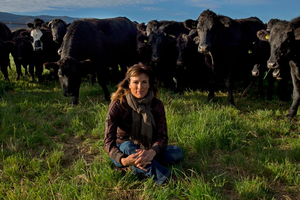 Anya Fernald is the co-founder and CEO of Belcampo Inc., a group of innovative, agricultural ventures in California and Belize, which strives to make good food both the old fashioned way and on a larger scale than ever before. Belcampo employs over a hundred people in total, with plans to grow awareness, availability, and production of sustainably farmed food through its operations of organic farms, butcher shops and restaurants.
 
Anya directed the International Presidia program at the Slow Food Foundation in Italy, where she devised and instigated a micro-investment program that managed business planning and marketing for small-scale artisan food producers in countries such as Madagascar, Sweden, Ecuador, and Bosnia between 2001 and 2005. After returning to her home state of California in 2006, Anya directed a statewide Farm-to-School initiative in over 100 low-income schools, and launched the California Buy Fresh, Buy Local campaign. In the summer of 2007, she became the Executive Director of Slow Food Nation, and soon founded Live Culture Co., a business and marketing consulting firm that advised, supported, and further developed over two dozen profitable, values-driven food businesses in its three years of activity. In 2011, Anya founded the non-profit Food Craft Institute – which hosts the annual Eat Real Festival in Oakland – and currently serves as its board chair.

Anya has been recognized as one of the 40 under 40 by Food & Wine, named a Nifty Fifty by The New York Times, appeared in a lengthy profile in The New Yorker's "Food Issue" in 2014, and served as a regular judge on Iron Chef America on the Food Network for the 2009, 2010, and 2011 seasons. Anya's cookbook, Home Cooked, was released in spring 2016 with Ten Speed Press.