Location
California Agriculture Museum, Woodland CA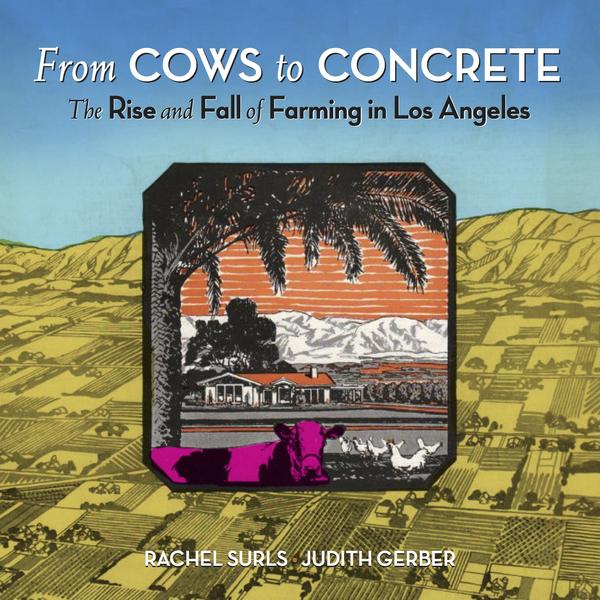 On Thursday, October 27, hear UC Cooperative Extension Advisor Rachel Surls and co-author Judith Gerber speak on their new book, "From Cows to Concrete, The Rise and Fall of Farming in Los Angeles."
The book traces the history of food and farming in Los Angeles, from precolonial times to the present. Farming in Los Angeles? Yes! We have deep history that profoundly influenced not only Los Angeles, but also California as a whole. Whether you are curious about this aspect of history, or interested in gardens and farms, food and wine, social justice, farm worker rights, or the environmental movement, we hope our presentation and book will spark your interest. With amazing photos, maps, and other illustrations, from archives around California and our personal collections, we will share the story of Los Angeles—and California-- over the centuries, explored through the lens of agriculture.
The talk will be the opening event for an art show at the museum featuring landscapes and cows.  Come out to enjoy the evening with us as we discuss the book, sign copies, and see the art exhibit.
The $15 event fee includes hosted wine and appetizers.
  For more information and to RSVP see:  http://www.californiaagmuseum.org/copy-of-museum-event-calendar  The museum is at 1962 Hays Lane in Woodland.