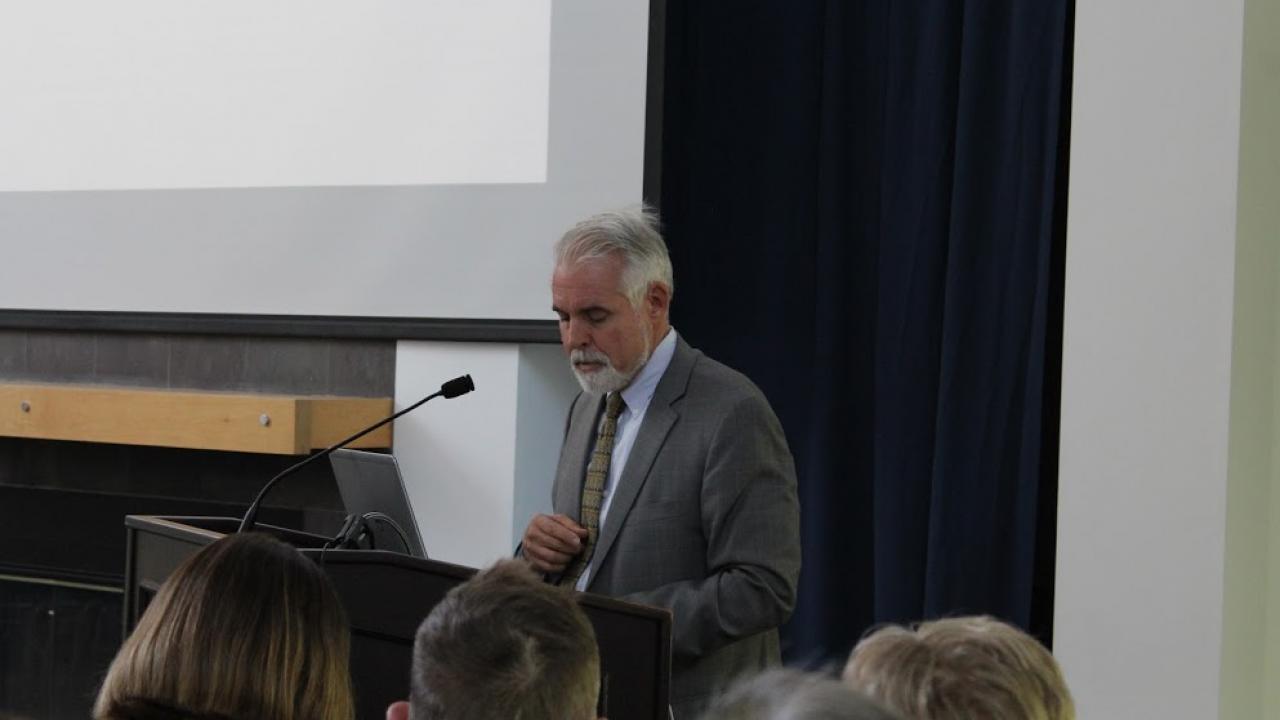 ASI's founding director Tom Tomich is now a 2020 member of the American Association for the Advancement of Science (AAAS).  AAAS, founded in 1848, seeks to "advance science, engineering, and innovation throughout the world for the benefit of all people [...] [it was] the first permanent organization formed to promote the development of science and engineering at the national level and to represent the interests of all its disciplines."
Tomich is among 443 new fellows elected this year, 10 of whom are professors at UC Davis. Tomich, a professor in both the Department of Environmental Science and Policy and the College of Agricultural and Environmental Science, is being recognized for "extraordinary contributions to generating sustainable solutions to global food system security through environmental science, effective policy, and collaborative research partnerships with underdeveloped economies globally."
His research spans agriculture and farming systems, economic development, food policy, and natural resource management, including publications on Transforming Agrarian Economies: Opportunities Seized, Opportunities Missed (1995); Environmental Services and Land Use Change: Bridging the Gap between Policy and Research in Southeast Asia (2004); Ecosystems and Human Wellbeing: A Manual for Assessment Practitioners (2010); The California Nitrogen Assessment: Challenges and Solutions for People, Agriculture, and the Environment (2016), and Agricultural Research for Rural Prosperity: Rethinking the Pathways, a special issue of the journal Agricultural Systems (2019).
The new fellows will be formally recognized on Feb. 15, 2020 at the AAAS annual meeting in Seattle.