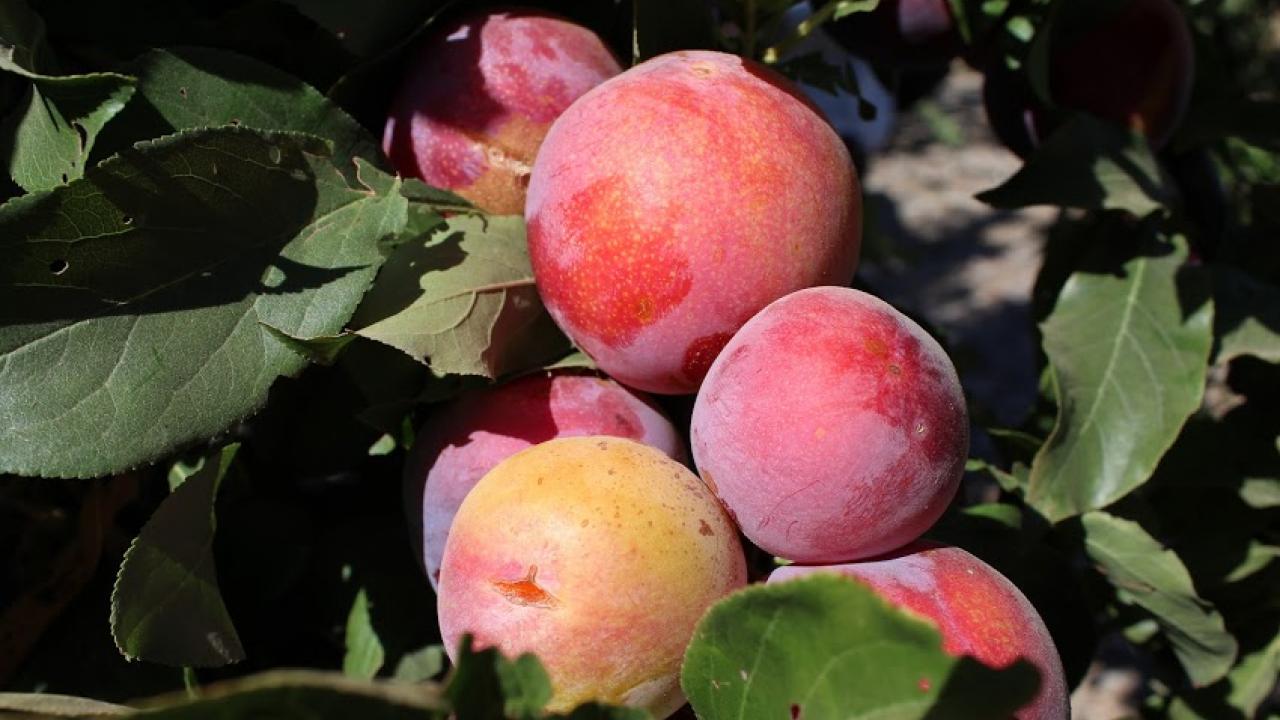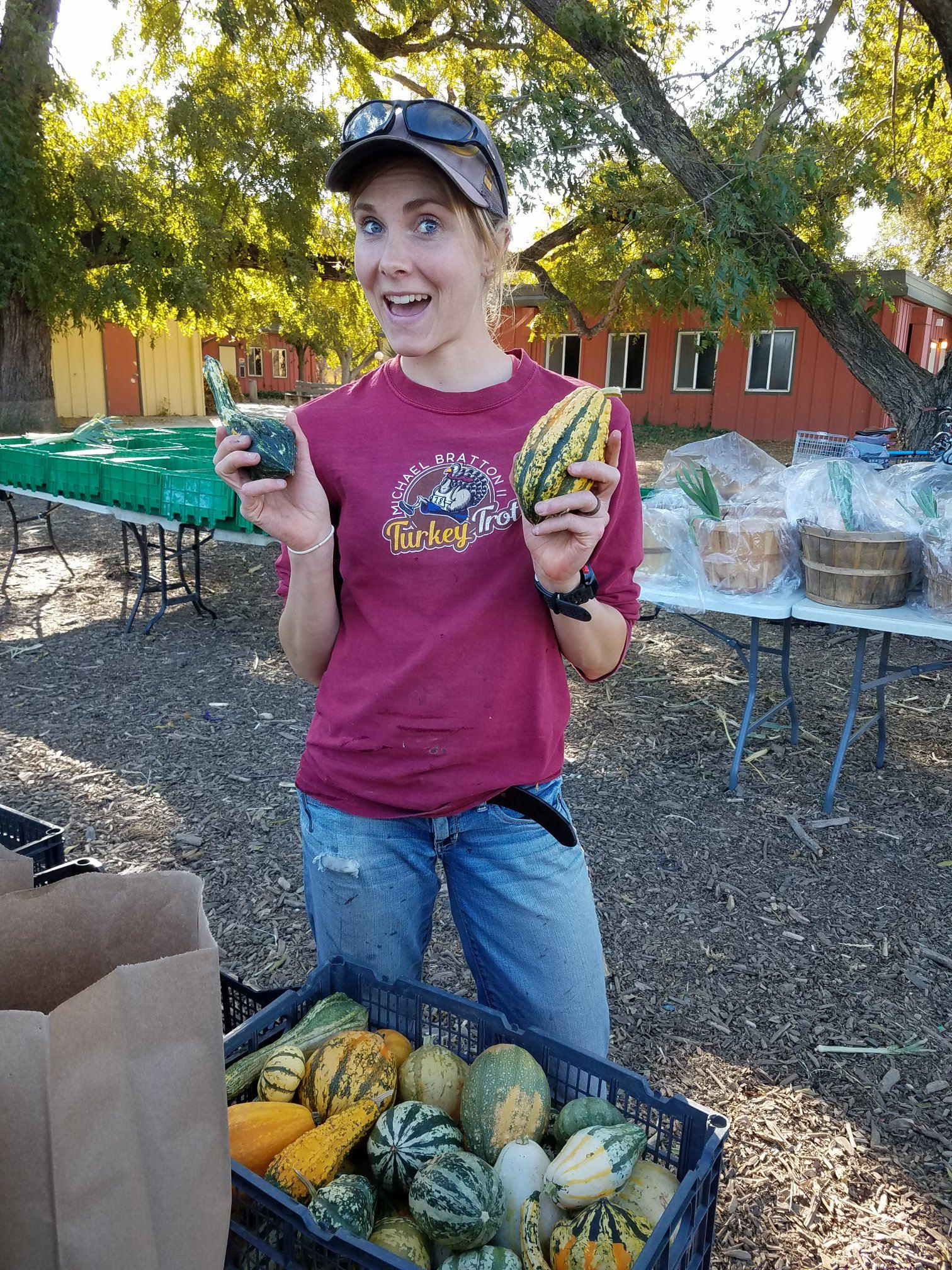 This quarter, we're highlighting Chelsea Andrews for our student profile. Chelsea began working at the Student Farm as a transfer student in 2017. She recently graduated in 2019 where she majored in sustainable agriculture and food systems with a minor in agriculture and ecology. Her experiences at the Farm helped her to seek mentorships and develop valuable leadership skills, profoundly informing her current post-grad plans. 
"It is difficult to put into words everything that I have learned through my experience at the student farm," Chelsea writes. "Without a doubt I have learned hard skills including sowing seeds, transplanting, cultivating, harvesting, tractor driving, and many others."
"But perhaps more importantly," she continues, " [This leadership] has challenged me and taught me to slow down and keep in mind the broader goal of education, connection, and exploring sustainable agricultural practices together." 
Chelsea plans to move to Humboldt County with her partner, where she will cultivate land and start a small vegetable garden using organic, no-till practices. She added that, "I have much to learn , especially in terms of marketing, business management, and sales, but there is nothing else I can imagine doing at this point in my life.." 
Chelsea advises students pursuing degrees in sustainable food and agricultural systems to gain experience through internships and mentoring by professors. She added that it's important to "ask lots of questions, but don't be too stressed about what your future will look like. Pursue activities that bring you fulfillment, work hard, and your future will sort itself out." 
Click here to learn more about the experiential opportunities at the Student Farm.