Fall Newsletter: recipe
Students with the Student Collaborative Organic Plant Breeding and Education Program (SCOPE) are breeding varieties of peppers, tomatoes, common beans, lima beans, wheat, and zinnia flowers specifically for organic systems. Below is a recipe provided by Saarah Kuzay (Horticulture and Agronomy '22)
Student Collaborative Organic Plant breeding and Education Jalapeño Poppers Recipe
Description: Jalapeño Poppers are bite-sized appetizers that are savory and spicy. For the last 5 years, a team of students at SCOPE have been working on breeding a new variety of jalapeño just for this purpose! The goal is to breed a jalapeño that is moderately spicy, has a larger cavity (to accommodate more cream cheese filling) and great flavor. The SCOPE students developed this simple recipe to evaluate our best jalapeño breeding lines for flavor, spiciness, and texture. 
How is the student team breeding jalapeño poppers? Watch this video about our project to find out "How to Breed Plants As Told by Students"  (LINK: https://youtu.be/X1nrMEGPmWU) 
In addition to Jalapeño Poppers, the SCOPE student teams breed many other crops for organic farming systems in Northern California. These other crops include common bean, lima bean, wheat, tomatoes, and zinnia flowers. For more information about our breeding projects and the students involved, check out our website and follow us on Instagram @ucdscopeproject! Stay tuned for videos from our student-led seminar series "Exploring Culinary Phenotypes" where we talk about the origins, cultural history, and culinary properties of SCOPE crops.
 Ingredients: 
12 jalapeños (fresh, not canned)

3/4 block (6 oz) of cream cheese, or vegan cream cheese 

⅛ tsp salt

⅛ tsp pepper

⅛ tsp garlic powder

3 tbsp panko bread crumbs
 Supplies
Parchment paper

Baking sheet

Small mixing bowl

Cutting board

Measuring spoons

Regular spoon

Fork or spatula

Knife

Soap, water, towels
 Prep time: ~30 minutes. Cook time: 25 minutes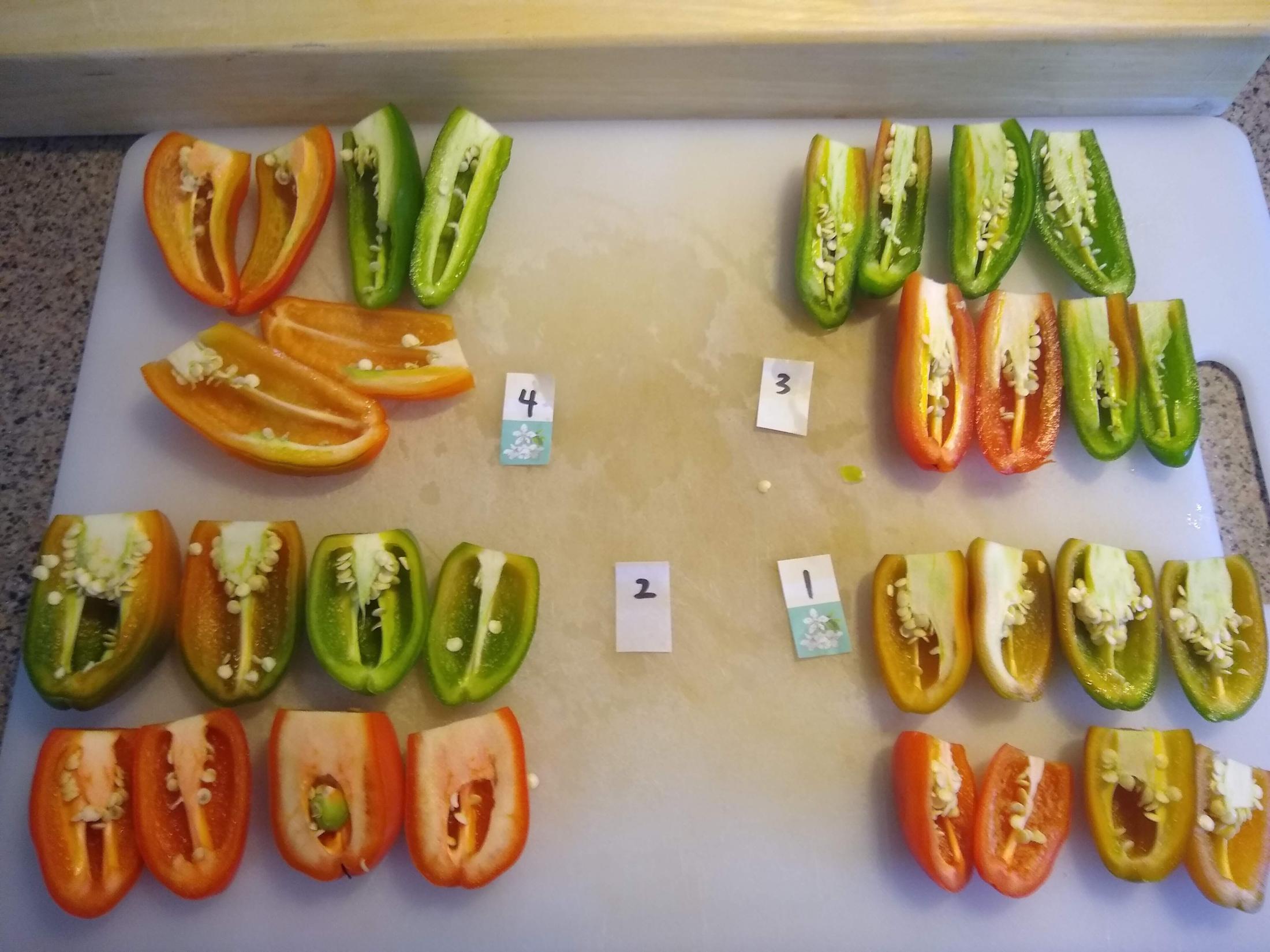 1.  First, take cream cheese out of the fridge to soften and preheat the oven to 400 °F. 
2.  Wash peppers and let dry on a clean towel
3.  Lay out jalapeños on a cutting board and find what side they naturally settle on. This ensures they don't tilt while cooking and have the cream cheese spill out. Cut the jalapeños lengthwise so that the side they naturally settle on is on the parchment paper. You can choose to leave the stem on or off. 
4.  Scoop out seeds and the pith (the white membrane connecting the seeds to the wall of the fruit) using a spoon.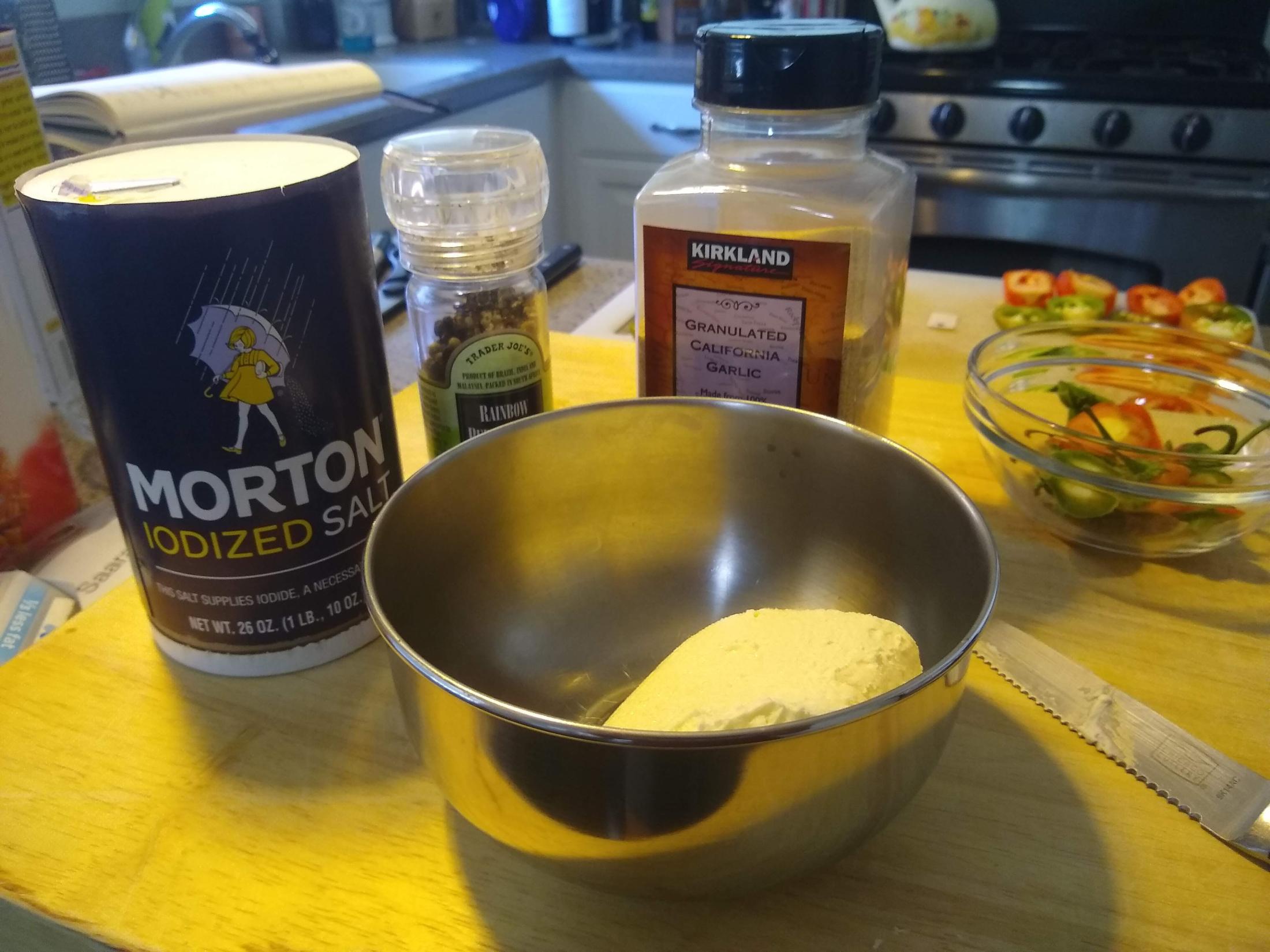 5.  Combine the softened cream cheese, salt, pepper and garlic powder using a spatula or fork. 
6.  Use a spoon or spatula to fill each of the jalapeño halves with cream cheese mixture and place on the parchment paper. 
7.  Finally, sprinkle the stuffed jalapeño halves with breadcrumbs.
8.  Bake in the oven for 25 minutes at 400 °F or until panko crumbs are golden brown. Let cool for ~5-10 minutes before eating. Enjoy!