Location
Central Valley and Silicon Valley, Northern California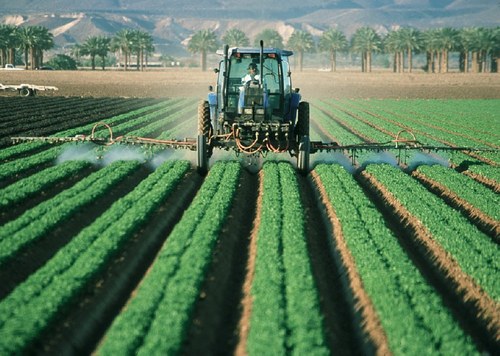 Enrollment/Eligibility: Students from California universities from all disciplines are invited to apply. Priority will be given to advanced Bachelor and Master's level students.
Prerequisite: Demonstrated interest in the food system and the challenges facing it.
Cost: This opportunity is made possible at no cost for students, thanks to the generous support of Mars, Incorporated, the Agricultural Sustainability Institute, and the Innovation Institute for Food and Health at UC Davis.
Application are now closed.
If accepted, you must participate and attend all events for the whole week including meals and staying in hotels, in order to ensure a close, team building experience and the completion of all assignments.
TO APPLY: Space is limited to 7-10 students from California, who will be selected in a competitive process. Apply online with motivation letter and one-page CV here.
Tentative Schedule
Pre-Tour: Intro to the food system and the role of IT innovation to address challenges today and in the future
Day 1: The future of food / Silicon Valley start-ups
Day 2: Agtech and the Central Valley / Big Ag and Big Data
Day 3: Disruption in research and education / Food Business School
Day 4: Universities and innovation / Student Farm
Day 5: FoodTech start-ups
Day 6: Disrupting food marketing
Post-Tour: Wrap up and presentations of conclusions
Ongoing: Collaborative assignments to help students synthesize and evaluate the inputs from various stakeholder perspectives, and apply lessons learned.
Partners
The course is being organized in collaboration with the Agricultural Sustainability Institute at UC Davis, the San Francisco-based Mixing Bowl Hub, and the ETH Zurich World Food System Center (WFSC). Please note that the application on the WFSC website is for ETH students only; please disregard application requirements, costs, and due dates.
The course is supported financially by the Agro Food Innovation Park in Frauenfeld, Knecht Reisen, the Innovation Institute for Food and Health at UC Davis, and Mars, Incorporated.