Fresh Focus Winter Impact
Report from a wet wet winter
The rain came! Read highlights from Winter Quarter activities and learn more about the dedicated team of Lead Student Farmers, Student Farm interns, and staff, as well as a Partner Spotlight on the Market Garden. This great work is supported by Aggie Compass and the College of Agricultural and Environmental Sciences - Thank You!
The Fresh Focus program reduces food loss while supporting student access to fresh produce. It is a central component of the Student Farm's efforts to build a more equitable and just farm and food system by cultivating student initiative, leadership, and experiential learning.
Read more: Winter Report (pdf)
For questions about Fresh Focus, please contact Judy Jun. 
Winter Highlights:
Distributed 3,724 pounds of fresh produce. This is equivalent to 3,103 meals for the UC Davis community
Supported 11 partners with 177 bins of produce to partners
From Judy, Fresh Focus Program Lead: 
Fresh Focus is a space where we can grapple with and practice the question of what is our responsibility in ensuring that food is accessible, culturally appropriate and rooted in care. I really appreciate the mornings we all gather and someone excitedly shares a story of how they cooked a vegetable for the first time in a delicious meal! Fresh Focus to me feels very centered in interdependence and showing up for community and I am so excited to see how the team expands and grows!"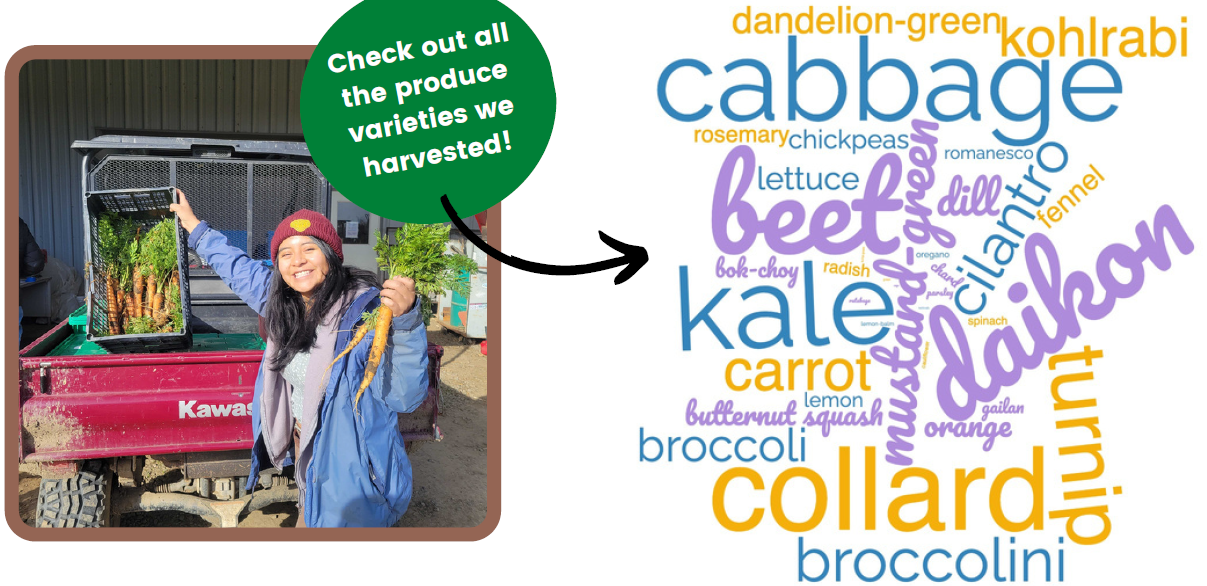 From Fresh Focus Winter Interns & Partners: 
My internship this quarter with Fresh Focus allowed me to discuss and
practice concepts that I am learning about in my classes, giving me a
richer learning experience both in the classroom and field." - Jess
The Pantry loves Fresh Focus and the Student Farm!" - ASUCD Pantry

Thank you all for all the awesome and hard work that you do! We're thankful and grateful for this partnership, and look forward to the working with y'all again!!" - Native American Academic Student Success Center