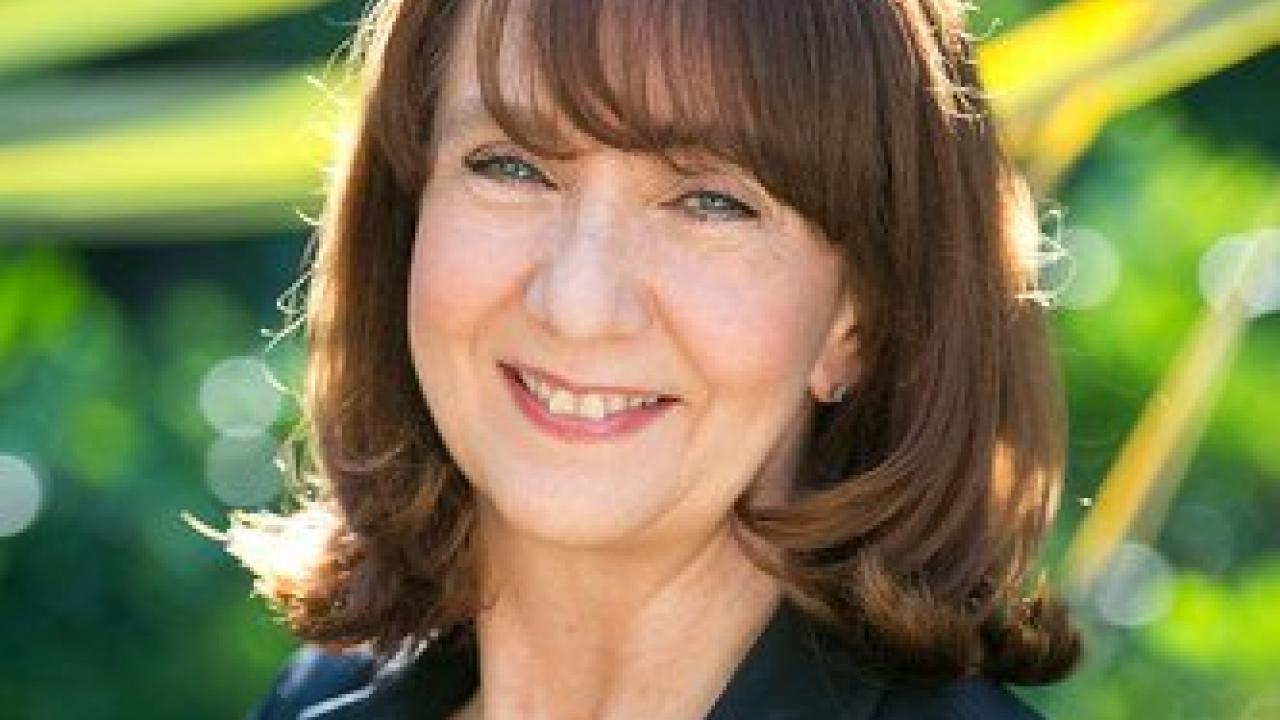 Surls has been committed to community gardens, school gardens, and urban agriculture since long before our cities took notice. For 30 years, she has worked at the UC Cooperative Extension Office in Los Angeles County, helping to bring city-grown food into the mainstream.
The Bradford Rominger award, given yearly, honors individuals who exhibit the leadership, work ethic and integrity epitomized by the late Eric Bradford, a livestock geneticist who gave 50 years of service to UC Davis, and the late Charlie Rominger, a fifth-generation Yolo County farmer and land preservationist.
"In her three decade career with UCCE, Rachel has developed a strong program addressing some of our most critical issues in sustainable agriculture," says Keith Nathaniel, the Los Angeles County Cooperative Extension Director. "She does so with innovative strategies, working with all aspect of the LA community. After 30 years doing this work, she continues to be active in the community she serves."
In Surls' career, gardening has been a tool to build science literacy for school children, to increase self-sufficiency for communities impacted by economic downturn, and to create small businesses for urban entrepreneurs. As the interest in and support for urban agriculture has grown, she has been in the heart of Los Angeles, ready to respond to the needs of the city's farmers and gardeners.
Her role at Cooperative Extension started as a job to help start school gardens in LA. "I would drive to any school that wanted me and help them dig in the gardens," says Surls. "I could find teachers who were interested in starting gardens, but I couldn't find principals and administrators to support it."
Early on, some counseled Surls to find an area of expertise that was more serious than community and school gardens. Despite the criticism, "I just chugged along, doing what I knew was good and what I cared about," says Surls.
And over time, the value of these programs has become more apparent, and support for them has grown. Surls continued along, working to start community gardens at public housing, and overseeing the Los Angeles County Master Gardener program.
In 1997, she stepped into a role as the UC Cooperative Extension County Director, ensuring the success of extension efforts for all of Los Angeles County for the next 14 years.
In 2008 came the great recession, and with it an uptick in public interest in home grown food. "We were getting more and more calls in our office on how to be more self-sufficient," recounts Surls. "The economics of the time rattled people, so they were thinking more about how to grow their own food, and how to maybe make some money by selling what they grow. And people needed the support and guidance to do that."
Surls and her partners are working to meet that need through workshops in California's largest metropolitan areas and a website of resources to help new urban farmers get a leg up on farming in the city. Surls is also a member of the leadership board for the Los Angeles Food Policy Council.
The energy around urban agriculture today is palpable. And a career path that was once not taken seriously now is. "That has really changed in our institution and culture," says Surls. "We're hiring people to do this work!" Persistent and focused, Surls' work is one of the reasons that progress is happening.
Surls will be presented the award at the Celebrating Women in Agriculture event, held in Davis on Tuesday, April 3. The event is free and open to the public.
The event will include an award ceremony and talks by Rachel Surls and keynote speaker Denise O'Brien, Farmer and founder of the Women, Food, and Agriculture Network. Learn more about the event here.
Category